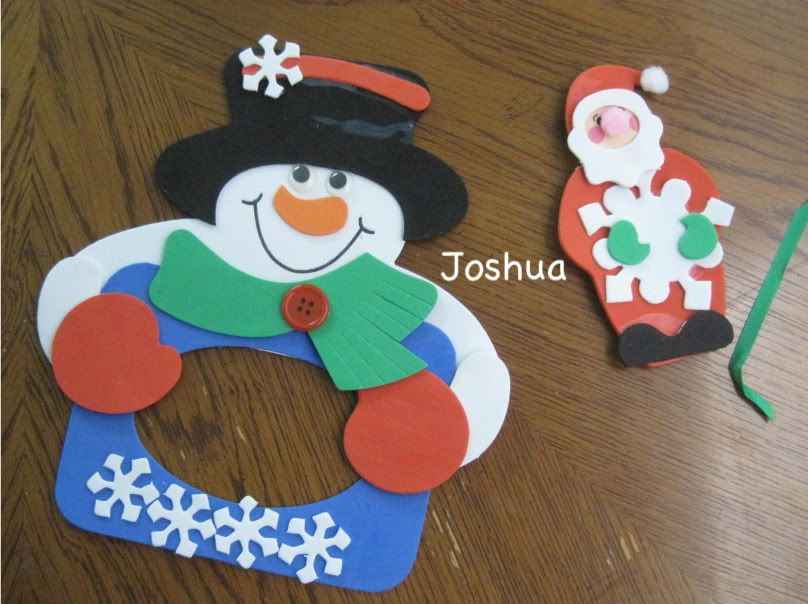 We have been making some Christmas crafts! Joshua made a frame and an ornament.
Nikolas was really excited and made two frames and two ornaments.
I just love these faces! and their fuzzy noses. Too cute. I ordered the craft kits from eBay but they are originally from Oriental Trading.